Skip navigation
DataParser Process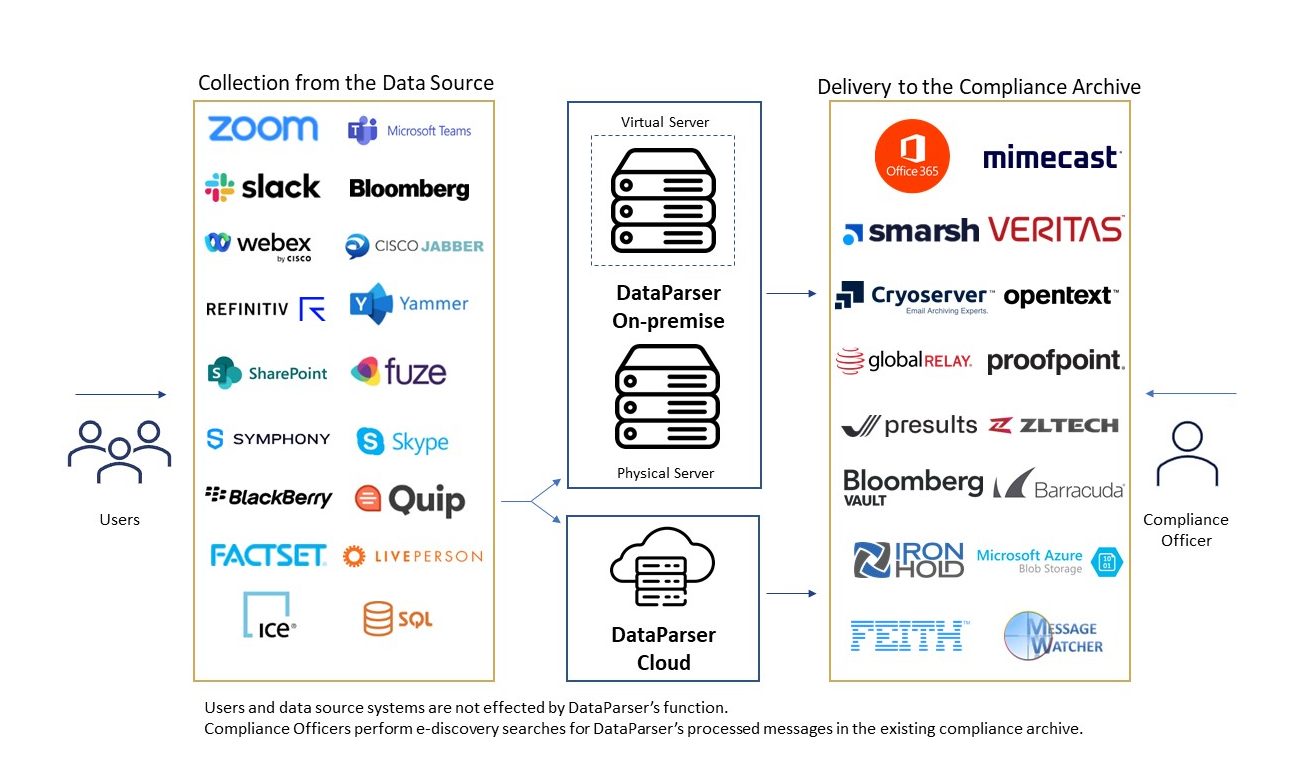 DataParser's processes never disrupt users' activities on any data source platform. Communications and collaborations will never be interrupted by DataParser.
eDiscovery procedures and query structures can remain the same.  The same policies used for email and other data types in the archive can now be applied to the newly ingested data from DataParser.
Compliance Officers typically perform eDiscovery in email archives and repositories, but DataParser is an excellent solution for one-off data collections and eDiscovery queries responding to legal matters. The ability to configure collections for specific data types and filtered user groups makes DataParser a very useful tool for responding to in-house or outside counsel requests. Compliance regulators often request data with specific parameters so the ability to target a user at a specific time on a specific platform can be more effective than search the archive and culling through much more data.