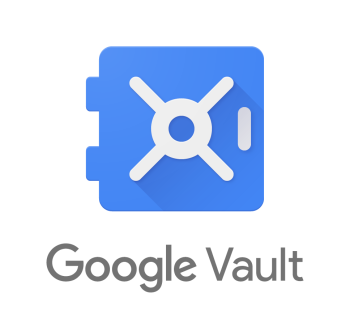 17a-4 has developed DataParser to deliver third party data to Google Vault for Retention and eDiscovery.  DataParser can send any supported data source into Google Vault.
17a-4's DataParser, the leading independent connector solution to collect and format third party data for archive retention and eDiscovery now supports delivery to Google Vault.  Google Vault is an information governance and eDiscovery tool for Google Workspace. With Vault, you can retain, hold, search, and export users' Google Workspace data.
DataParser has been developed to send any connector data type into Google Vault with Google Gmail API, using the Import function.  This new delivery method supports all data types processed by DataParser including Zoom, Slack, Microsoft Teams, Webex, Truphone and more.  Clients with Legal, HR, IT or Compliance requirements or policies can use DataParser to bring chat and collaboration data into Google Vault to manage alongside users' Gmail and other WorkSpace data.
"The message is clear: our customers want to extend Google Workspace's broad set of built-in compliance capabilities to intelligently manage risk and compliance over their entire data landscape – not just for Google-native data…" says Douglas Weeden, Director at 17a-4 LLC, "Our new Vault API integration enables high-fidelity data ingestion of leading third party data sources, providing our joint clients with more options when selecting where they want their data to be stored and how they want their data to be discovered."
"For instance," Douglas continues, "a healthcare organization can bring in Zoom content and convert the audio stream into text captioning or a government can capture content to greatly simplify the process of responding to FIOA requests."
DataParser is an independent solution that supports delivery to multiple locations and integrates with Active Directory.  Google Vault is added to the already robust supported archive list including Microsoft 365, Proofpoint, Mimecast, EV, Archive360, Cryoserver and many other archive and eDiscovery platforms.  Supported data sources include Zoom, Webex, Microsoft Teams, Slack, Symphony and more.  Data types include chats, meetings, documents, data feeds, collaboration platforms and databases.  DataParser has no impact on the collected data source networks or destination archives.  Users' chat and collaboration activities are not disrupted by the DataParser's processes and Compliance officers do not have to make changes to eDiscovery procedures.  All ingested data sources are fully indexed and searchable via typical eDiscovery queries in the archive or eDiscovery platform.
DataParser is a modular software solution designed to meet Compliance, Legal, Security and IT requirements.  On-premises and cloud plans are available.