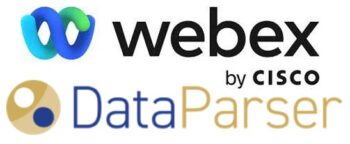 As a longtime Cisco partner, we are happy to announce DataParser is now on the Webex App Hub.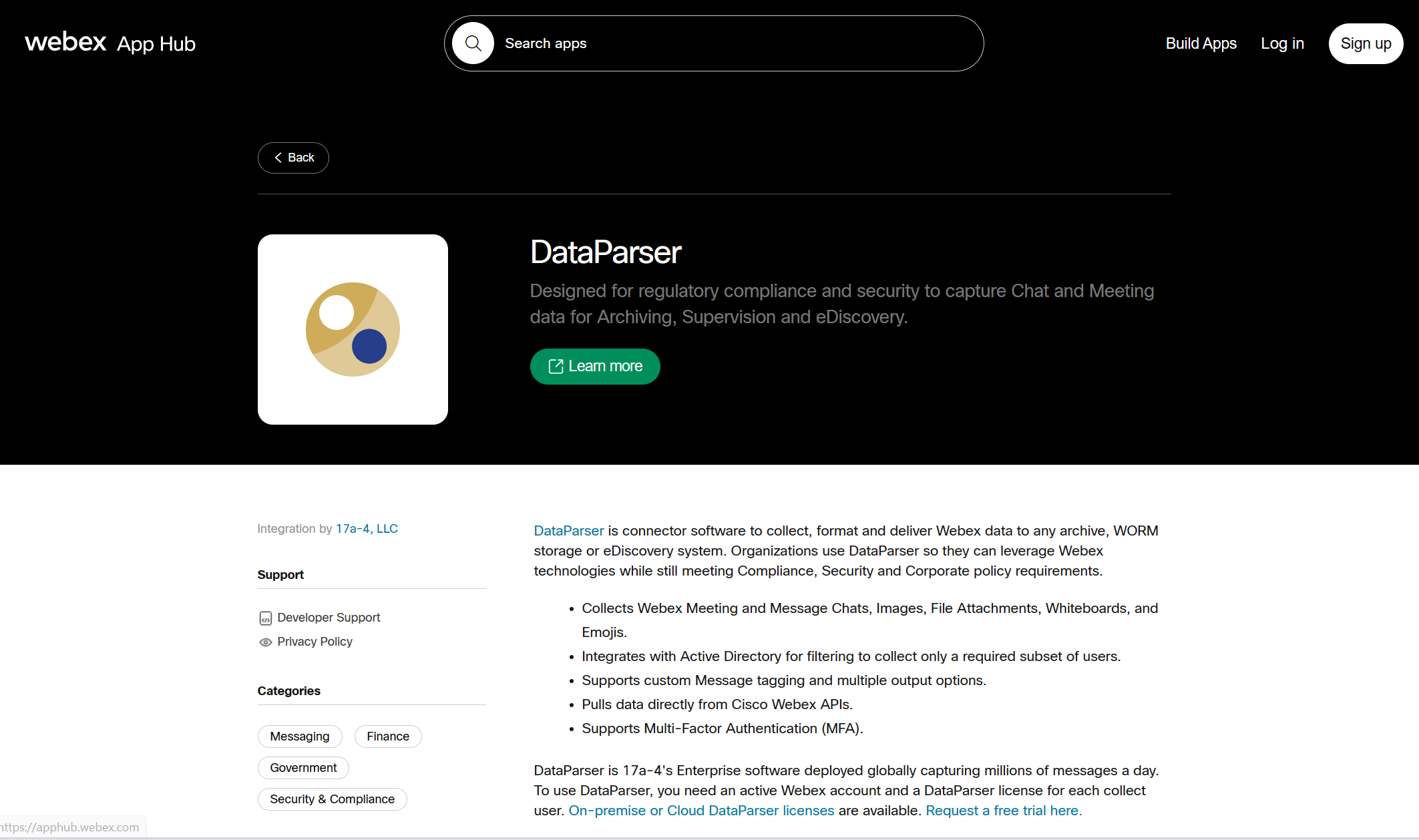 Cisco's Webex App Hub is a showroom for partner solutions.  Apps, integrations, skills, and bots for Webex products are all available in one marketplace.
As an integration partner, DataParser supports both Webex Messaging and Meeting data collection via APIs.  DataParser handles the capture, formatting and delivery to any archive or eDiscovery platform.  Typically used for Security and Compliance requirements, DataParser is designed for chain of custody and other regulatory requirements.  Archiving Webex data for HR, remote work, IP or legal corporate policies have also become common use cases.
Now DataParser can found in yet another location to better serve our clients.  Check out Cisco's Webex App Hub here – DataParser | Webex App Hub