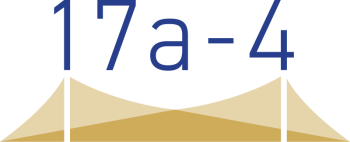 Over the past three years, 17a-4 LLC has worked extensively with Broker-dealers to provide 3rd Party Collateral Administration services in support of their Fully Paid Stock Lending ("FPL") programs. We continue to strengthen our compliance services to Broker Dealer FPL Programs and partner custodian banks to ensure regulatory compliance with SEC Rule 15c3-3.
On July 12, the Securities and Exchange Commission (the "SEC") proposed amendments to Securities Exchange Act Rule 15c3-3 (the "Customer Protection Rule") to require carrying broker-dealers with $250 million or more in average total credits to perform the customer and PAB reserve account calculations and make any required deposits daily, rather than weekly (the "Proposal"). SEC.gov | SEC Proposes Rule Amendments to the Broker-Dealer Customer Protection Rule
17a-4 believes that even though the Fully Paid Lending Collateral calculation is only a small piece of a Broker-dealer's Customer Reserve Rule 15(c)(3)-3 calculation, it is an important one. While 17a-4 did not submit an official comment and takes no position on the proposed SEC Amendment, we would like to highlight in this blog post how covered firms currently use our 3rd Party Collateral Administration services to support compliance with their collateral obligations to customers of their Fully Paid Lending programs.
17a-4 Daily Monitoring of Collateral held by Client for benefit of Lenders and Notification to Client if additional Collateral is required or if Excess Collateral is available.
Support Compliance with the proposed amendment requiring "any cash and/or securities that are required to be deposited into customer and PAB reserve accounts must be deposited no later than one hour after the opening of banking business on the following business day."
17a-4 Fully Paid Lending Record SEC Rule 17a-4 Archiving Services.
Support Compliance with the requirement for a broker or dealer to "make and maintain a record of each such computation made pursuant to this paragraph (e)(3) or otherwise and preserve each such record in accordance with  240.17a–4."
Monitoring Client's Financial Condition and Alerting
Support Compliance with the SEC's stated regulatory objective of "customer protection in the event of a broker-dealer failure."
Douglas Weeden, Director of Compliance Services at 17a-4, LLC states:
"There was a 27% YoY increase in securities lending revenue to over $1.05 billion for the month of April 2023. This is a growing and important product not only for market structure but for Broker-dealer bottom lines. We are excited to continue our compliance support for firms operating Fully Paid lending programs and are keen to expand our service offerings and partner custodian banking network. Lots more to come in 2024 and beyond."